Not such a Happy Birthday for the NHS
When it comes to opening gifts on your birthday, there are some that seem good at the outset but quickly lose their shine. We couldn't help but consider this scenario following Theresa May's recent announcement that the government will furnish the NHS with an extra £20bn funding package by the year 2023 as a 70th birthday present.
It may sound impressive but thanks to huge budget cuts over the past few years, these extra funds would still fall short of the four per cent historical average increase in funding per annum. This is also one of those gifts that comes with certain caveats. It is based on the assumption that the NHS will roll out integrated physical, mental and social care on a large scale in the near future.
An Accountable Care Model
This type of accountable care model, where one main provider subcontracts out their services to others, is far from perfect. It could dilute the quality of the service away from a patient-friendly model and higher-quality, more expensive hospitals towards community-led initiatives.
With eight per cent of the NHS outsourcing to the private sector, there is a certain type of multi-level system already in place. But the prospect of potentially gaining access to private healthcare standard services through the NHS is not quite as perfect as it sounds.
As Dr. Louise Irvine of the National Health Action Party explains, private companies "cherry-pick what they want to do. They naturally do the easy stuff, leaving the NHS with the more complicated elements that are more expensive."
This could potentially mean that those people in need of more serious and complex operations and treatment risk an even longer wait on the already fit-to-burst NHS waiting lists.
The Privatisation Issue
The NHS are squeezing their budgets more tightly than ever with budget cuts and rerouting funds to private finance initiatives putting yet more pressure on the ailing public healthcare system.
With the NHS in crisis, an article in The Telegraph reports that the system would need to make radical reforms or build 70 hospitals in the next decade simply to keep up with demand.
Against this unstable landscape, the privatisation issue cannot help but rear its head. As public healthcare edges towards a higher level of corporate control through private investors and corporations, more and more finances are being extracted from the public service model and the NHS foundations are only growing weaker. This gradual shift towards private investor control also indicates a foreboding turn of events for the future of private healthcare.
This type of integrated model and community programme system risks decentralisation of our public healthcare model. It may likely mean a significant drop in standards with resources stretched even thinner.
Mind the Gap
In the aftermath of the 2012 Health Act, contracts will also be available to non-NHS entities, e.g. insurance companies. This means the gap between private and public healthcare will inevitably grow wider. We are moving towards an entirely fragmented system where the structure for an integrated approach is growing more and more remote by the day.
The NHS desperately needs funding channelled in more effective directions to rebuild its structure and foundations as a public healthcare model available to everyone in need. As it stands, privatisation is growing closer by the minute which naturally steers us in the direction of private healthcare. We need and deserve healthcare services that we can feel confident in.
The Benefits of Private Healthcare
Private healthcare is a solid option that provides medical and emotional support without the fear of long waiting lists and low-level medical care in a culture of uncertainty. The situation with the NHS only appears to be growing more serious by the day and many of us simply cannot afford to take such a risk with our health.
As individuals, private healthcare offers security and stability for ourselves and our families with exceptional standards of care. And as business owners, private healthcare is a high value employee benefit that will support recruitment and retention as well as strengthen employer-employee relationships.
If you would like to learn more about the range of individual and corporate private healthcare options available, please give our expert advisers at Vintage Health a call on 020 8371 5240 or email  info@vintagehealth.co.uk. And don't forget to follow us on Twitter to keep up to date with all the latest news affecting UK businesses.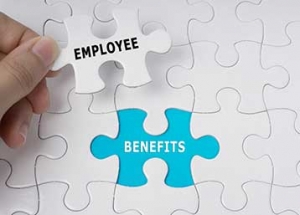 Key Factors that Determine Uptake of Flexible Benefits
A benefits package can be extremely valuable, but what will determine its real success?
More and more businesses are offering their employees a flexible benefits package. When designing a benefits package, a company needs to understand the key factors which will shape its performance in order to attract the best talent and improve workplace productivity.
How to Set Goals
Businesses introduce a flexible benefits scheme for a number of reasons. It might be a simple case of inertia; they've always had one and they don't want to antagonise employees by removing it. They might want to improve recruitment, reduce turnover and improve the happiness and productivity of employees. They may also have a genuine desire to make their employees' lives a little easier. These are all valid reasons, but it's surprising how many companies develop a benefit without any clear goal.
If your goal is ambiguous there's a greater chance that the results might also be disappointing. So, the first thing you need to do is to decide what you want to happen, what benefits you should use and how you will measure the impact.
Important Factors
There are a number of factors you might want to consider including:
Staff happiness levels
Productivity
Turnover
The open rates of marketing emails
Uptake
Each of these will offer an indication about whether (or not) your package is performing well, but they may also be related to other factors. The best indication will be uptake – namely, how many people are choosing to get involved. What might be more difficult to analyse is which factors affect uptake and how much value your employees get from the product.
Common mistakes
It's also important to be aware of the common errors that impact the performance of a benefits package.
Choosing the wrong provider: There are a host of platforms out there – all offering slightly different services – and some will be better than others. For example, one may have fewer products and services on offer, but another may lack real flexibility, forcing employees to take some benefits even if they are not right for them.
Failing to measure performance: To get the most from a benefits package you need to monitor how popular each of these benefits are. A flexible benefits platform should provide data on how many people are clicking on a certain benefit and how many are actually taking advantage of it. A business should also monitor if it is actually of use to an employee or if it simply lies dormant. Collecting and analysing this data allows companies to refine their offerings in the future to get maximum benefit from them. In a world in which businesses move data between different providers, information can inevitably become less secure. It's important to remember that although the third party will be handling your employees' data you are still responsible for the way in which it is managed.
Failing to promote benefits: Although most businesses see employee benefits as important, not all of them successfully promote them to their staff. A recent study from Pure Benefits found that smaller businesses with 11 or fewer employees were not actively promoting their benefits packages to their staff. The main reasons were a lack of time and budget, but the result of such inaction is that they fail to see a significant return on their investment.
Paying too much: Quality varies and so do fees. You may need to watch out for high implementation fees. Make sure you know how much you'll be paying and what you will be paying for.
Varying uptake
An analysis of the uptake data shows plenty of variation. Data from benefits provider Vebnet finds that the highest uptake figure was 33% for travel insurance while the lowest was 0.5% for gym membership. Uptake can also vary from sector to sector where some benefits will naturally see a higher or lower uptake rate. This might be because the benefits package has not been well tailored to the needs of those workers.
Uptake data is a useful indicator, but it does not tell the entire story. Certain benefits will only ever reach a certain threshold. However, core benefits such as private medical insurance regularly rank among the most popular because they offer value to the widest range of people. Research from Glassdoor found that the top performing benefits were health insurance, holiday time, sick days, performance bonuses and pensions – all of which will have almost universal appeal.
For example, a product such as children's critical illness cover might have a low uptake rate because you company employs a lot of young people who do not yet have children. However, those who do use it will get enormous value from it and those who don't yet need it will still understand its value.
To get a good idea of whether your package is performing well, you should try to segment each employee. Think about how many people in your organisation would potentially benefit from any single benefit and compare that with the number of them who actually select it. This can give you a good idea of whether it is working well.
What employees want
Another key factor will be how much value an employee derives from a product. This will be informed by the pressures they feel under. A recent survey from Wilson Towers Watson found that financial stability had become a more important factor for employees. A large number of employees are worried by their financial situation or the amount of debt they face. Benefits which can improve that stability or help them manage their personal finances are therefore likely to gain in popularity.
The simplest way to find out what your employees want, though, could be to ask them. According to the Wilson Towers Watson survey mentioned earlier, employee surveys are among the most common ways companies assess the impact of their flexible benefits schemes. By asking the right questions you can find out which products are most popular, what products they would like to see introduced and what drives them to make a selection.
The good news is that we know how much employees value benefits. The Glassdoor survey found that more than half of respondents felt benefits packages formed an important part of their decision about whether or not to join a company. As the market evolves the expectations of would-be employees is growing. Not only will they want the core benefits, but they will want options which truly drive value.
…
Companies are increasingly introducing voluntary benefits to complement a flexible benefits scheme. For more details on voluntary benefits and other employee benefits, contact the team at Vintage Corporate on 020 8371 5232 or email info@vintagecorporate.co.uk.
For more information on private health insurance, contact Vintage Health on 020 8371 5240 or email info@vintagehealth.co.uk.
GDPR: The Essentials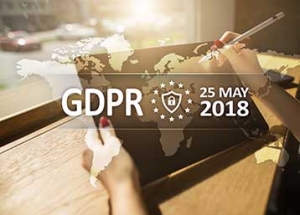 Chances are, you've had your email inbox flooded over the past couple of weeks with companies asking whether you wish to opt-in and continue receiving their communications. These requests come in many forms, such as asking individuals to confirm whether they still wish to receive emails or/and the type of emails they wish to receive. This is all down to the imminent arrival of GDPR.
There's been plenty of scaremongering and misunderstanding surrounding the arrival of this new regulation. If you're feeling a little in the dark about exactly what GDPR is and how it affects you, then you're in the right place. It's time to separate fact from fiction.
What is GDPR?
The General Data Protection Regulation (GDPR) is a new data protection legislation that automatically comes into effect on 25 May 2018. Designed to protect the privacy of EU citizens within EU states, this law requires businesses to protect any personal data that they hold on individuals. It also gives every individual additional rights regarding how their personal information is collected, stored and handled.
Why Is It Being Introduced?
As an update to the law that was first passed in 1998, GDPR provides a modern version of data protection regulations by encompassing a wider definition of personal data itself. In general, and under the new regulations, anything that can personally identify an individual online or offline should be considered personal data. It constitutes anything under the Data Protection Act from information such as IP addresses, (Internet) cookies to personal health information.
Our information landscape has changed dramatically in the 20 years since the original law was introduced due to the immense power of the Internet, social media and email. This has provoked a shift in the way that we use data and these changes are designed to increase transparency and flexibility. The GDPR allows individuals to control and protect which companies hold their personal information as well as how and where it is shared.
Following the Rules
As a uniform set of rules under which every company across the EU should be compliant, GDPR gives organisations more clarity over what they should and should not be doing when it comes to personal data. Under the new rules, companies must communicate how and why they collect and process information in clear language. Any communications that are overlong with complex language may not pass the GDPR test.
GDPR also creates a more efficient EU-wide structure, saving time and money. It is a far more people-driven approach to data protection with a higher standard of care that reflects our contemporary habits and how we engage and share our personal information.
Pre-GDPR regulations allowed individuals to access the personal information held by companies and request information to be updated or deleted. Once GDPR comes into play, individuals can request that businesses amend any errors in the information that they hold or delete this information entirely.
They can also request a copy of the personal information that any company holds. Ideally, companies should provide direct access to information for every individual, but this is not always possible. As a baseline, this information must be available in a common format, allowing users to easily access their information and transfer their details to another provider.
The Case for Legitimate Interest
Requests made by individuals regarding their personal data are not unqualified and businesses may have the right to refuse, which is why it's crucial for businesspeople to be aware of the case for legitimate interest. The Information Commissioner (ICO) states that "Legitimate interest is one of the six lawful bases for processing personal data. You must have a lawful basis in order to process personal data in line with the 'lawfulness, fairness and transparency' principle."
In order for businesses to process data, one of the six lawful bases must apply. For example, businesses can apply the Legitimate Interest rule to support their marketing efforts such as brand growth. However, transparency is essential, and businesses must communicate clearly with every individual about their information, explaining exactly what they are sending them, why they are sending it, and how they are storing their data.
The ICO has the ultimate say over whether the legitimate interests of a business outweigh that of the individual, which is why it's vital for businesses to understand exactly what they are doing before creating any communications. It's also essential for business owners to create a privacy policy or fine tune an existing one to ensure it is up to scratch.
When it comes to lawful use of data, this comes in many forms. It might be if processing the data is in the public interest, if it will protect the individual from fraud, or if the individual has consented to their data being processed. We recommend speaking with a professional to understand the exact definition and real-life potential scenarios of lawful data processing activities.
It's also important to build a consent model that complies with GDPR as well as maintain consistent records of all consent obtained. Under GDPR, individuals can remove their consent whenever they desire, so squeaky-clean records are a must for both transparent relationships and business protection.
Facing the Facts
Complying with the new rules is a serious matter and the potential fines reflect this. IT Pro outlines legislation stating that fines of up to €20 million or 4% of the company's global annual turnover may be implemented for those companies that fail to adhere to GDPR or suffer a data breach.
While this is a worst-case scenario and the regulations take a tiered and proportionate approach to fines, this simply shows how crucial it is for companies to fully understand and adhere to the changing regulations. In the wake of the Facebook and Cambridge Analytics scandal, data exploitation is a very real threat and the severity of fines has been designed to reflect this.
In a nutshell, GDPR offers a set of basic principles that must be adhered to. If you're a business owner, we recommend speaking to a professional who will help you to understand your duties and make sure that your business is fully compliant with any data that you hold.
An expert assessment will cover the finer GDPR details including an assessment of any third-party suppliers to ensure that your business as a whole is following the rules about personal data.  They can also offer guidance on putting solid procedures in place to protect from potential security breaches, as well as explain how to set up your systems to follow a Legitimate Interest route (where applicable). We advise visiting the ICO website in the first instance to learn more about GDPR and how it may affect your business.
How to Minimise Stress and Maximise Productivity when Running a Business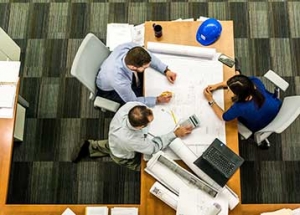 Running your own business is no mean feat but more and more people are recognising the benefits. According to the Centre for Entrepreneurs, nearly 660,000 companies were established in 2016, up from 608,000 the previous year.  The UK provides a great place to set up on your own but there are a few key ways that you can ensure your business runs as smoothly as possible.
When you've got any more than one employee (or even when you're self-employed), the admin can quickly start to mount up. By anticipating any inevitable bumps in the road, such as employee absenteeism, you can put preventative measures and structures in place to stay on top of things, freeing up your time and headspace to keep on track with your bottom line and growth goals.
Keep Up to Date with Bills and Taxes
Many business owners are so busy dealing with the day-to-day that they unwittingly let the bigger tasks fall by the wayside. Being lumped with a penalty charge or worse for forgetting to pay your taxes or bills on time is one of the most avoidable ways that business owners waste money.
Hire a professional to draw up an intelligent financial business plan and set structures in place to ensure you are ahead of the game with your outgoings. This will keep costs to a minimum and maintain your reputation as a professional, reliable company with customers, suppliers and your own team.
Protect Yourself and Your Assets
Many businesses are formed using partnerships and it is essential to protect your own, your partner's and the interests of your business. It's worth considering a range of business protection options such as Partnership Protection. This will take care of the essentials in case of one partner's serious illness or death by ensuring that control of the business stays with the other partners. This may help to avoid expensive loans and retain the confidence of customers, suppliers and employees during an otherwise turbulent time. As business owners are often the shareholders of the company too, then Shareholder Protection may also be worth including as a crucial part of your protection portfolio.
Hire Good People and Look After Them
With the current state of the job market, it's highly likely that you will receive many applications for every position that you advertise. Don't be tempted to hire the first person you meet just to tick it off your to-do list. Take your time and choose the best applicants for their skills as well as their attitude and ability to fit into the workplace. This will help secure both short- and long-term profits and productivity in your workplace as well as minimise employee turnover.
Once you've built your team, you need to look after them. Stay up to date with your auto-enrolment duties (source: Pensions Regulator) and make sure that every new employee is immediately enrolled into a workplace pension scheme unless specific circumstances make them exempt.
Consider Private Health Insurance
Employee absenteeism takes a huge toll on businesses with regards to both productivity and profit. A report by The Work Foundation states that absence due to migraines alone cost employers £8.8 billion per year with 86 million working days lost annually. And migraine is not even the leading cause of absenteeism – this responsibility lies with both musculoskeletal problems and mental illness. With the NHS waiting list currently at an all-time-high of four million according to The Guardian, employee absence and health issues can quickly become a major burden.
It is recommended that you consider taking out insurance to protect your team and your profits. Not only will this make sure that employees can return to work as quickly as possible, but it will also boost morale and encourage loyalty, working as both a recruitment and retention tool. There is a wide range of policies available that can be tailored to your team and their needs, including International Private Medical Insurance and Dental Cover.
…
If you would like to learn more about the range of corporate private healthcare options available, please give our expert advisers at Vintage Health a call on 020 8371 5240 or emailinfo@vintagehealth.co.uk
For more details on any of the other benefits and protection policies outlined above, please give our team at Vintage Corporate a call on 020 8371 5232 or email info@vintagecorporate.co.uk  
And don't forget to follow us on Twitter to keep up to date with all the latest news affecting UK businesses.
The Issue of Absenteeism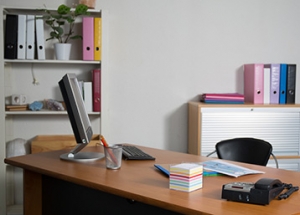 Running a business in 2018 is no mean feat and with the issue of absenteeism prevalent for many employers, it may well be time to take steps to evaluate the support and safeguarding system that they provide.
Recent research from the Chartered Management Institute shows that the two biggest causes of absenteeism in the workplace are musculoskeletal problems and mental illness. Both of these are conditions which can be prevented in many cases if early treatment is sought.
But with employees under more pressure than ever to deliver quality results in the workplace and keep up with day-to-day demands, many people do not seek preventative treatment due to lack of time, the prospect of lengthy NHS waiting lists and the struggle of dealing with a public healthcare system that is under so much strain. According to an article in The Guardian, NHS waiting list hit an all-time high of four million back in summer 2017 and the problems are showing no signs of abating.
Pressure Cooker
We are all under pressure in our work and home lives. At work, we are adhering to frequent deadlines and a consistent stream of emails with urgent meetings around every corner. We come home, and the pressure starts up again – many of us have to deal with taking care of our dependents (old and young) and all the demands that come with that. And then there's the issue of bills. It's no wonder we are simply not taking the time to take care of ourselves even when our health is suffering.
But dealing with any medical issue is stressful enough without having to put our names on a waiting list and face months or even years before we can even see a consultant. When we're in constant pain (muscoskeletal problems) or feeling overwhelmed, out of control and panicky (mental health), then we are even less likely to seek help and support. These medical issues leave us physically and mentally weaker than normal – hardly a mind-set for tackling the big issues.
The Deeper Issues
With Cover Magazine reporting in March 2018 that one in three employees are taking time off for mental health issues, the issues run deep. It's not only that mental illness is such a key reason for employee absence, but it is also that there is a culture of silence and stigma surrounding the issue which makes dealing with it even more difficult for both employer and employee.
Employees may reach a desperate situation without asking for help due to fear of losing their job or being negatively judged. This means that the employer is unaware of problems as they take a firmer and firmer hold, putting the business increasingly at risk.
Most businesses have experienced a long-term absentee and are faced with the dilemma of how to deal with it. The cost of paying an employee's salary when they are on long-term sick leave has a major financial impact on firms. According to Cover Magazine, a study by the Centre for Mental Health found that absence due to mental health in the workplace cost the UK economy £34.9bn last year. The recovery period for employees returning from long-term illness is not easy and can impact on their performance at work. There are a lot of repercussions and the working day is busy enough without having to deal with issues that can be avoided.
Private Medical Insurance
This is where private medical insurance (PMI) steps up to the plate. PMI facilitates quick access to a specialist and hospital appointments that can be arranged at a time suitable to the patient. This may be outside of working hours, on lunch breaks or even on the weekends. By showing that they have made the effort to put this type of cover in place and protect their employees, employers in turn will have more fertile ground for forging stronger, mutually trustworthy relationships with employees.
As the employer is assisting employees or their dependents in their time of need and surrounding sensitive mental and physical health problems, this also encourages a sense of loyalty that is invaluable for any business.
The good news is that the market is moving with the times and the insurance bigwigs are responding to demand. In March 2018, Aviva announced plans to offer a mental health service for corporate PMI clients. This would include access to a specialised service providing assessment within 48 hours and end-to-end clinical treatment with a dedicated case manager.
This provides a great sense of relief and strong support for employees whilst employers can look after both their own and their team's best interests. As Doug Wright, medical director at Aviva, explains: "Preventing absence and improving recovery and return to work rates is great news for individuals and their employers alike."
An Attractive Employee Benefits Package
Indeed, when PMI is included in the employee benefits package, this also represents a great recruitment tool that can be used to capture the highest quality applicants. We work together with our clients to help them build an affordable and sustainable benefits package to offer their employees.
While covering medical costs will benefit employers and their business in a financial aspect, there is also notable value that comes from an employer showing they care about their employees enough to support them in both good and bad times.
PMI is certainly an outlay worth making and the vast majority of employers are already on board. Research published by Employee Benefits magazine found that 79% of employer respondents in 2017 offered PMI to employees and that 73% offered it to partners and dependents. This compares to just 71% and 62% in 2016. This proves that any financial costs incurred for employers that introduce PMI are vastly outweighed by its ability to combat absenteeism and support both recruitment and retention. …
If you would like to learn more about the range of corporate private healthcare options available, please give our expert advisers at Vintage Health a call on 020 8371 5240or emailinfo@vintagehealth.co.uk .
And don't forget to follow us on Twitter to keep up to date with all the latest news affecting private healthcare in the UK today.
Brexit, the NHS and Private Healthcare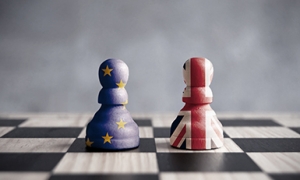 When it comes to healthcare, one thing is clear. Brexit is not good for the NHS. Staff shortages, further cuts and the possibility that it may be opened up to US drug companies all create jitters. With the NHS enduring its worst winter ever, the future is far from certain. This is a key reason why private medical insurance has become an increasingly popular choice.
An uncertain future
Here in the UK, we are rightly proud of the NHS. Ever since its inception, it has been a shining example of universal healthcare to the rest of the world, but now it faces what could be its biggest challenge yet.
Demographics are shifting. The UK's population is growing rapidly, both in numbers and age. According to the Office of National Statistics, as of 2016 the UK population numbered just over 65 million. By 2034, the ONS predicts this figure will rise to more than 74 million. The ONS also states that approximately 18% of the population was over the age of 65 in 2016, but this could climb to 25% or more by 2034.
In many ways, the NHS is a victim of its own success. Advanced healthcare is dramatically improving life expectancy, but with that comes more people living with complex, long term and hard-to-treat conditions.
At the same time, patient expectations are evolving: people expect the best standard of care at all times with minimal waiting times. New advanced treatments are more expensive; to keep up with modern healthcare, the NHS has to dramatically increase spending.
The Brexit Effect
Brexit adds another complicating factor. While the Vote Leave campaign made an extra £350million for the NHS a central plank of their strategy the truth is very different. According to one report from the Huffington Post, the UK could be an extra £350 million per week worse off.
Leaked government impact assessments also showed the economy performing worse under every exit scenario. The cold hard truth is that lower growth will mean lower tax receipts and, inevitably, more austerity for the NHS.
This comes at a time when the NHS faces an enormous funding gap. Lack of investment from successive governments has left a hole in NHS budgets. According to a report from Full Fact, NHS England has said that, if it makes no savings, it will face a shortfall of £30bn by 2020. Full Fact also states that with savings of 2-3%, the gap falls to £8bn, which is still a major challenge.
This is one area where the impact of Brexit becomes vividly apparent. The UK emerged from the first phase of Brexit negotiations facing a divorce fee of £39bn, as reported by Business Insider. Were it to remain in the EU, it could theoretically come up with enough to plug the funding gap with some spare change left over.
NHS for Sale
Of course, the economic impact of Brexit remains far from certain. While the majority of assessments are negative, there are those who believe it could be a benefit as the UK opens up free trade agreements with global partners such as the US. But it's those agreements that could also create further challenges.
When questioned in parliament about whether the NHS could be opened up to US drug firms, Theresa May gave a less than convincing answer. It was too early, she said, to predict what requirements the US would have in any trade negotiations, prompting Labour politicians to claim she had given Donald Trump a 'green light' to get his hands on the NHS.
As reported by The Independent, the proportion of NHS contracts given out to private firms has increased to more than 70%. The US would be keen to increase access to the UK for US businesses suggesting they would demand the NHS be opened up to drug companies as part of any negotiations.
On the other hand, it is possible to argue that membership of the EU itself would leave the NHS vulnerable. EU law requires the open market to be alerted to any new NHS contracts, so privatisation remains a risk whatever happens.
EU workers
Such predictions are hard to quantify. The UK may be worse off after Brexit or it may not be. US firms may rush into the NHS or they might not, but the one thing which is certain is uncertainty and that has major implications for EU citizens working in the NHS.
The UK has a long history of failing to train enough doctors and nurses. Until Brexit it was able to rely on free movement within the UK, but almost two years on from the referendum we're still no closer to knowing what the final arrangement will be. The Guardian reports that almost 10,000 EU nationals left the NHS after the referendum adding to an already serious recruitment crisis.
The sheer extent of the problems emerged over a traumatic winter for the NHS. In a recent Guardian article, Health Education England has warned that the NHS needs to recruit 190,000 more staff by 2017, but low pay and poor working conditions were driving people away. Ambitious recruitment targets look set to be missed.
Overrun A&E departments had to divert patients to other hospitals, ambulance staff had to care for patients in the absence of a doctor, and a shortage of beds led to patients being stuck in corridors. If this is the direction the NHS is taking, it's not a pretty sight. It begs the question, what can be done?
There are several options:
Stop Brexit: A bigger article for another time
Inject vast sums into the NHS: Although every party has promised more funding, none have done so to the levels that professionals say the service needs.
Seek alternatives: Do as many people are doing and go private.
The third option is proving very popular in the UK with many people taking out private medical insurance in the wake of the NHS crisis. The number of people taking out private policies has surged – reports show that figures rose by 2.1% in 2015, suggesting people's confidence in the capacity of the NHS is faltering.
It's a good option for those worried by rising waiting times and risks to care quality. Budget cuts within the NHS mean commissioners risk failing to adopt new and more effective treatments as quickly as they can.
For example, in February, Ireland announced that it was making next generation haemophilia treatments available for everyone. Termed 'extended half-life treatments', these offer improved quality of care with fewer injections. On the downside, they are more expensive. This added cost has prompted many NHS commissioners to stick with older, less expensive alternatives.
Access to High Quality Care
It would come as a major shock to many people to find that they can no longer expect state of the art care in the NHS. Private medical insurance can ensure you get access to faster and higher quality care.
As with any insurance policy you need to get the best policy for you. Prices may vary as may the extent of cover. Fully comprehensive policies, for example, offer extensive care and the choice of private wards in NHS hospitals or private hospitals. Budget options can help you skip queues for routine operations while self-pay options mean you pay the bulk but get back up to 75% of the cost.
Before choosing any private medical insurance policy, you should do your homework and ensure your chosen policy is right for you. Some insurers will be better and more reliable than others, so it's a good idea to shop around and do some research.
The future is – of course – uncertain, but the omens for the NHS and Brexit are not good. It's no surprise that many people are going private.
If you would like to learn more about the range of private healthcare options available, please give our expert advisers at Vintage Health a call today on 020 8371 5240 or email info@vintagehealth.co.uk . And don't forget to follow us on Twitter to keep up to date with all the latest news affecting UK healthcare today.
Protection Planning Like a Pro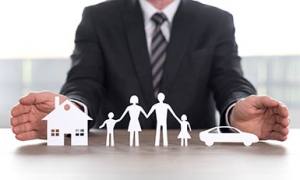 Whether you are looking at corporate protection as a company director, critical illness cover as a sole trader or private medical insurance for you and your family, the protection planning landscape is constantly evolving.
Protection planning is very much based on the idea of what "could" happen, which is why many people deem it unnecessary. It's human nature to avoid thinking about the worst-case scenario, however, underestimating the importance of protection planning means taking major risks that could leave you and your family in jeopardy in the case of any adverse situation, such as long-term incapacity or sudden death.
The fear of uncertainty is real, but the future is notoriously hard to predict which is why it is vital that you are prepared for whatever life throws at you and put cover in place to minimise the impact. It's also important to review your policies on a regular basis to ensure that you are getting the most out of them.
Diversify Your Protection Portfolio
Many of our individual clients benefit from a diversified protection portfolio where all the components combine to create effective protection arrangements across the board. This may include Life Cover, Private Medical Insurance, Mortgage Payment Protection, Income Protection Insurance and Critical Illness Cover.
Within each protection policy, every individual can choose the level of cover that they wish to take out. A professional will advise on the most effective type of cover which may depend on factors such as your marital status, age, and occupation, while health-related insurance cover may also consider your smoker status, occupation and state of health at the time of taking out your policy as well as your claims history.
Private Medical Insurance
With regards to private medical insurance, we usually advise that this type of cover be taken out earlier in your lifetime when you are least likely to have developed pre-existing conditions. You will also have more time to build up a no-claims bonus and increase the opportunity of negotiating lower renewal premiums.
This type of insurance will typically cover the costs of treatment for short term illnesses and injuries with policies focused on any key needs and priorities. Other options (depending on your policy) may include selection of hospitals for treatment, psychiatric cover and dental cover.
Make Time for Regular Reviews
If you already have a protection plan in place that haven't reviewed in months or even years, you may not understand the importance of maintenance. But once you have set up your protection policy, that's only the first step. You need to set regular appointments for an expert to review your policy and make any necessary or beneficial changes.
Routine reviews will make sure that your protection policy is updated to cover your most important needs in the most cost-effective way in line with current industry regulations. A review will also make sure that your plan is framed for optimal benefits and returns, as well as assess your protection, investments and pension plans for whether they are using the most appropriate tax wrapper to deliver maximum tax efficiency.
Just the slightest tweak could result in tax savings on your part which is why it's well worth taking a bit of time out to speak to an independent financial adviser and identify any gaps that could be filled – or improvements that could be made – to your policy.
Making changes
Regular reviews will verify that your protection plan is up to date – for example, you may have a larger mortgage than when you first took out the policy. Perhaps you have had more children or inflation has eroded the value of the cover you previously took out?
An expert adviser will help you to make changes to fit your lifestyle, for example – by adding or removing policy members and adapting your cover to help your family maintain higher mortgage payments in the event of accident, illness, death or inability to work and maintain a regular income.
Marriage or divorce may also necessitate protection policy changes in order to account for key issues, such as setting up the situation for minimum Inheritance Tax payments or accounting for any children involved in the case of the death of one or both parents.
Where children from a previous marriage are involved, the protection needs of each individual may also vary. Protection policies may also need to be updated to account for the interests of vulnerable beneficiaries, while new couples may also need to consider whether they wish to set up a joint life cover or two single life covers.
The Relevant Life Plan
Aside from the more traditional protection policies that we have outlined above, another of the most attractive forms of cover is the Relevant Life Plan. This provides a tax-efficient alternative to the "death in service" benefit and a valuable opportunity for high earners and individuals that are considered key people in their organisation.
In most situations, your company may be able to provide and pay for the life cover without creating a P11D benefit whilst obtaining a corporation tax deduction.
As an employee, you may be able to save up to 50% on tax via a Relevant Life Plan when compared with paying for life insurance through an ordinary life policy. The business pays the premium and you will not need to pay national insurance or tax in addition, making it a more affordable choice of cover. It is also a business expense which should receive a deduction against corporation tax.
For advice on any aspect or protection planning and access to a range of protection policies, contact Vintage Wealth Management on 020 8371 3111 or email info@vintagewealth.co.uk .. For queries relating to private medical insurance, please contact Vintage Health on 020 8371 5240 or email: info@vintagehealth.co.uk
And don't forget to follow us on Twitter to keep up to date with all the latest news affecting mortgage customers in the UK today.