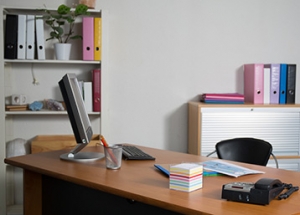 Running a business in 2018 is no mean feat and with the issue of absenteeism prevalent for many employers, it may well be time to take steps to evaluate the support and safeguarding system that they provide.
Recent research from the Chartered Management Institute shows that the two biggest causes of absenteeism in the workplace are musculoskeletal problems and mental illness. Both of these are conditions which can be prevented in many cases if early treatment is sought.
But with employees under more pressure than ever to deliver quality results in the workplace and keep up with day-to-day demands, many people do not seek preventative treatment due to lack of time, the prospect of lengthy NHS waiting lists and the struggle of dealing with a public healthcare system that is under so much strain. According to an article in The Guardian, NHS waiting list hit an all-time high of four million back in summer 2017 and the problems are showing no signs of abating.
Pressure Cooker
We are all under pressure in our work and home lives. At work, we are adhering to frequent deadlines and a consistent stream of emails with urgent meetings around every corner. We come home, and the pressure starts up again – many of us have to deal with taking care of our dependents (old and young) and all the demands that come with that. And then there's the issue of bills. It's no wonder we are simply not taking the time to take care of ourselves even when our health is suffering.
But dealing with any medical issue is stressful enough without having to put our names on a waiting list and face months or even years before we can even see a consultant. When we're in constant pain (muscoskeletal problems) or feeling overwhelmed, out of control and panicky (mental health), then we are even less likely to seek help and support. These medical issues leave us physically and mentally weaker than normal – hardly a mind-set for tackling the big issues.
The Deeper Issues
With Cover Magazine reporting in March 2018 that one in three employees are taking time off for mental health issues, the issues run deep. It's not only that mental illness is such a key reason for employee absence, but it is also that there is a culture of silence and stigma surrounding the issue which makes dealing with it even more difficult for both employer and employee.
Employees may reach a desperate situation without asking for help due to fear of losing their job or being negatively judged. This means that the employer is unaware of problems as they take a firmer and firmer hold, putting the business increasingly at risk.
Most businesses have experienced a long-term absentee and are faced with the dilemma of how to deal with it. The cost of paying an employee's salary when they are on long-term sick leave has a major financial impact on firms. According to Cover Magazine, a study by the Centre for Mental Health found that absence due to mental health in the workplace cost the UK economy £34.9bn last year. The recovery period for employees returning from long-term illness is not easy and can impact on their performance at work. There are a lot of repercussions and the working day is busy enough without having to deal with issues that can be avoided.
Private Medical Insurance
This is where private medical insurance (PMI) steps up to the plate. PMI facilitates quick access to a specialist and hospital appointments that can be arranged at a time suitable to the patient. This may be outside of working hours, on lunch breaks or even on the weekends. By showing that they have made the effort to put this type of cover in place and protect their employees, employers in turn will have more fertile ground for forging stronger, mutually trustworthy relationships with employees.
As the employer is assisting employees or their dependents in their time of need and surrounding sensitive mental and physical health problems, this also encourages a sense of loyalty that is invaluable for any business.
The good news is that the market is moving with the times and the insurance bigwigs are responding to demand. In March 2018, Aviva announced plans to offer a mental health service for corporate PMI clients. This would include access to a specialised service providing assessment within 48 hours and end-to-end clinical treatment with a dedicated case manager.
This provides a great sense of relief and strong support for employees whilst employers can look after both their own and their team's best interests. As Doug Wright, medical director at Aviva, explains: "Preventing absence and improving recovery and return to work rates is great news for individuals and their employers alike."
An Attractive Employee Benefits Package
Indeed, when PMI is included in the employee benefits package, this also represents a great recruitment tool that can be used to capture the highest quality applicants. We work together with our clients to help them build an affordable and sustainable benefits package to offer their employees.
While covering medical costs will benefit employers and their business in a financial aspect, there is also notable value that comes from an employer showing they care about their employees enough to support them in both good and bad times.
PMI is certainly an outlay worth making and the vast majority of employers are already on board. Research published by Employee Benefits magazine found that 79% of employer respondents in 2017 offered PMI to employees and that 73% offered it to partners and dependents. This compares to just 71% and 62% in 2016. This proves that any financial costs incurred for employers that introduce PMI are vastly outweighed by its ability to combat absenteeism and support both recruitment and retention. …
If you would like to learn more about the range of corporate private healthcare options available, please give our expert advisers at Vintage Health a call on 020 8371 5240or emailinfo@vintagehealth.co.uk .
And don't forget to follow us on Twitter to keep up to date with all the latest news affecting private healthcare in the UK today.